IRISH SALT GRITTING .COM
Snow Clearing and Salt Gritting
Have you been searching for a company that is able to help with snow clearance ?
Irish salt and gritting services is the ideal company to come to as we have 30 years of experience in the industry .
Snow ploughing to keep you moving in winter...
In the event that your car park, industrial unit or access is blocked by snow and ice, we can provide snow ploughs to clear the snow and keep access open.
We have the manpower and machines to operate snow ploughs and gritters round the clock, subject to availability.
When required, we can also remove bulk snow from your site to clear more space.
If you feel that we may be able to help you now or in the future please contact us for further details
Gritting
We're based in the South east of Ireland and cover areas such as Dublin Carlow Kildare Kilkenny, Laois wexford and Wicklow. We carry out work on commercial and domestic properties, retail parks, shopping centres, schools, hospitals and industrial and business parks. We offer a range of services, so come to us if you're interested in any of the following
· Snow Clearing
· Grit and salt Spreading
· Snow Ploughing
· Manual Gritting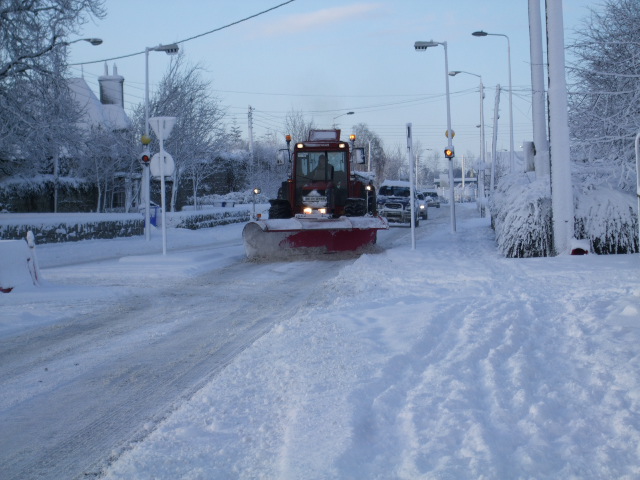 Gritting & Snow Clearing in the South east
We are a friendly, family run company and offer a fast and efficient service. We have a large salt grit supply and receive weather predictions from the Met office. Our prices are competitive, so call us today for pre winter surveys and health and safety winter checks.
Winter isn't far away, so come to us today and beat the winter weather.
So if you feel that IRISH SALT AND GRITTING SERVICES is the ideal company to come to when you need a gritting company, get in touch with us today Alternatively, you can also get in contact with us via email by filling in the contact form.
Don't forget to come to IRISH SALT AND GRITTING SERVICES when you need a company that carries out snow clearing in south east .
Snow Clearing and salt gritting.
Areas covered Dublin, Kildare, Carlow, Wicklow, Wexford
SPREADING OF SALT DOES NOT MEAN THAT THE ROAD SURFACE WILL NECESSARILY BE ICE-FREE. IN FREEZING CONDITIONS, ALWAYS DRIVE WITH GREAT CARE EVEN IF THE ROAD HAS BEEN SALTED!
.